DIRECT FEEDBACK
Your digital coach always by your side during a bullpenn session, longtoss, or any throwing exercise, PITCHPERFECT gives the opportunity to receive easy to understand visual and auditory feedback, direct after every pitch you throw.
PITCHPERFECT provides feedback on the rotation velocity of the hips and the trunk and the timing between the hips and trunk, which is called separation. Set your individual goals and optimize the feedback for your individual training.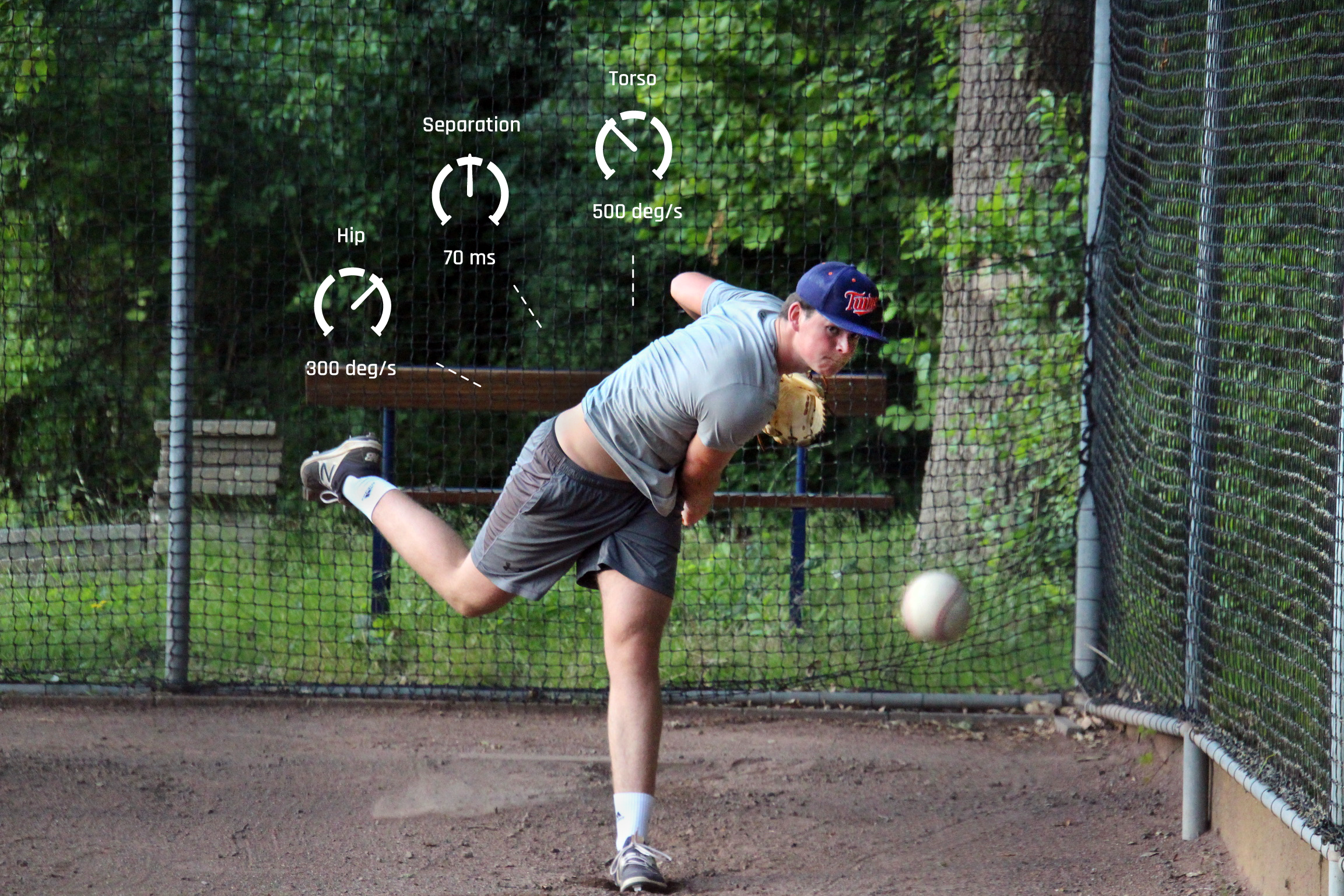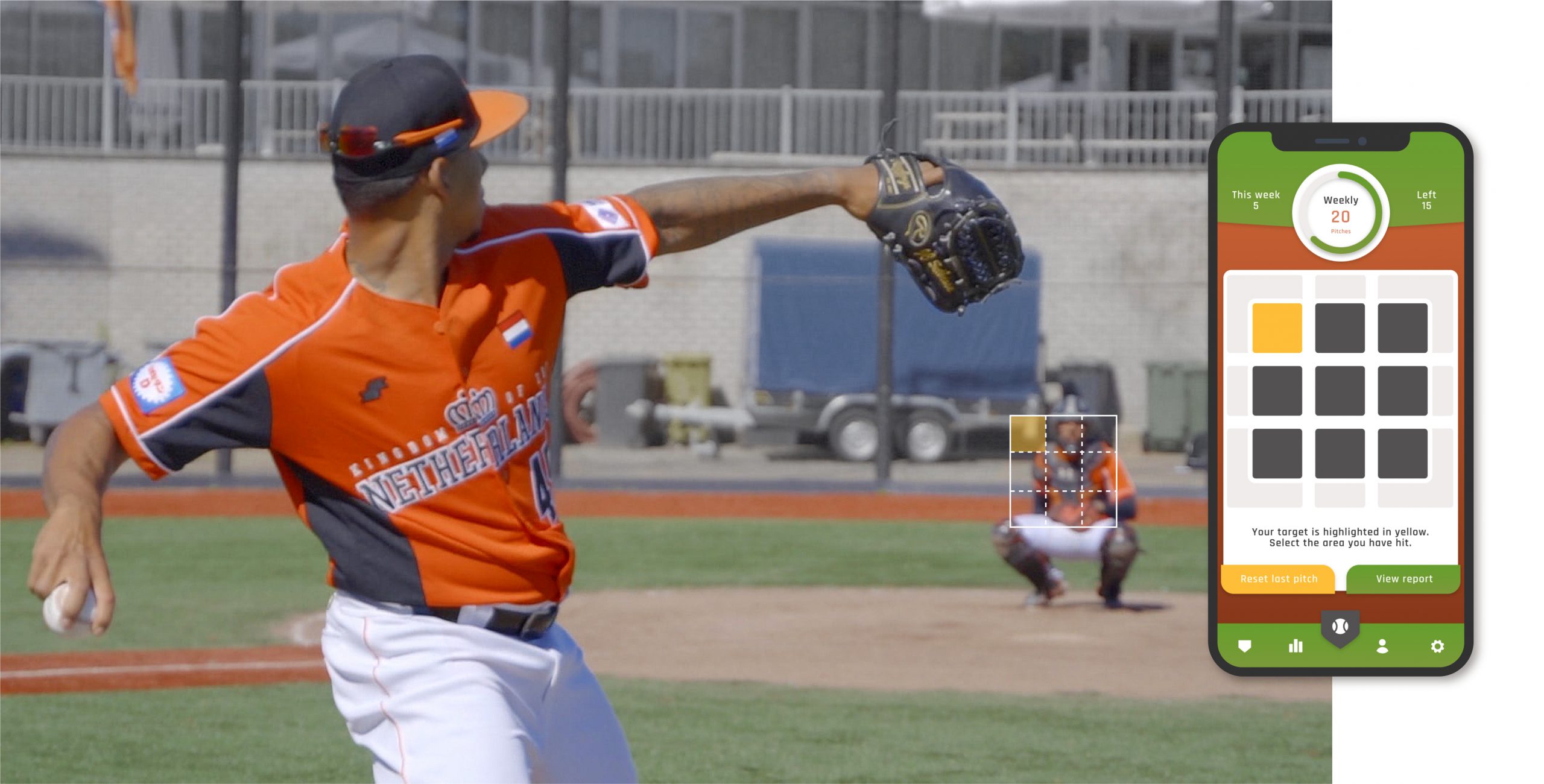 BULLPEN GENERATOR
With the PITCHPERFECT app you can create your own bullpen sessions or chose the preplanned training levels. You can completely customize your workout and build your bullpen session including pitch types and pitch locations. During your session you can manually track your accuracy and pitch types. This data is then brought together with the data of your pitching technique.
After every session you get a detailed overview to evaluate your training. Customize or randomize your bullpen and train towards your goals.
KEEP TRACK
Support your feeling with facts!
All your trainingdata is stored in you personal profile. You can acces you profile 24/7 in hte app and easily share your information with your teammates and coach.