 THE PRODUCT
SENSOR
PITCHPERFECT consists of two synchronised sensors that you can attach and detach in clothing with 2 magnets on the back of the sensor. The sensor includes a digital 3-axis gyroscope sensor that measures up to 2000 d/s, and is able to automaticaly detect pitching mechanics after eacht pitch and send the feedback to your device. The sensors are Bluetooth connected with any android or iOs tablet or phone.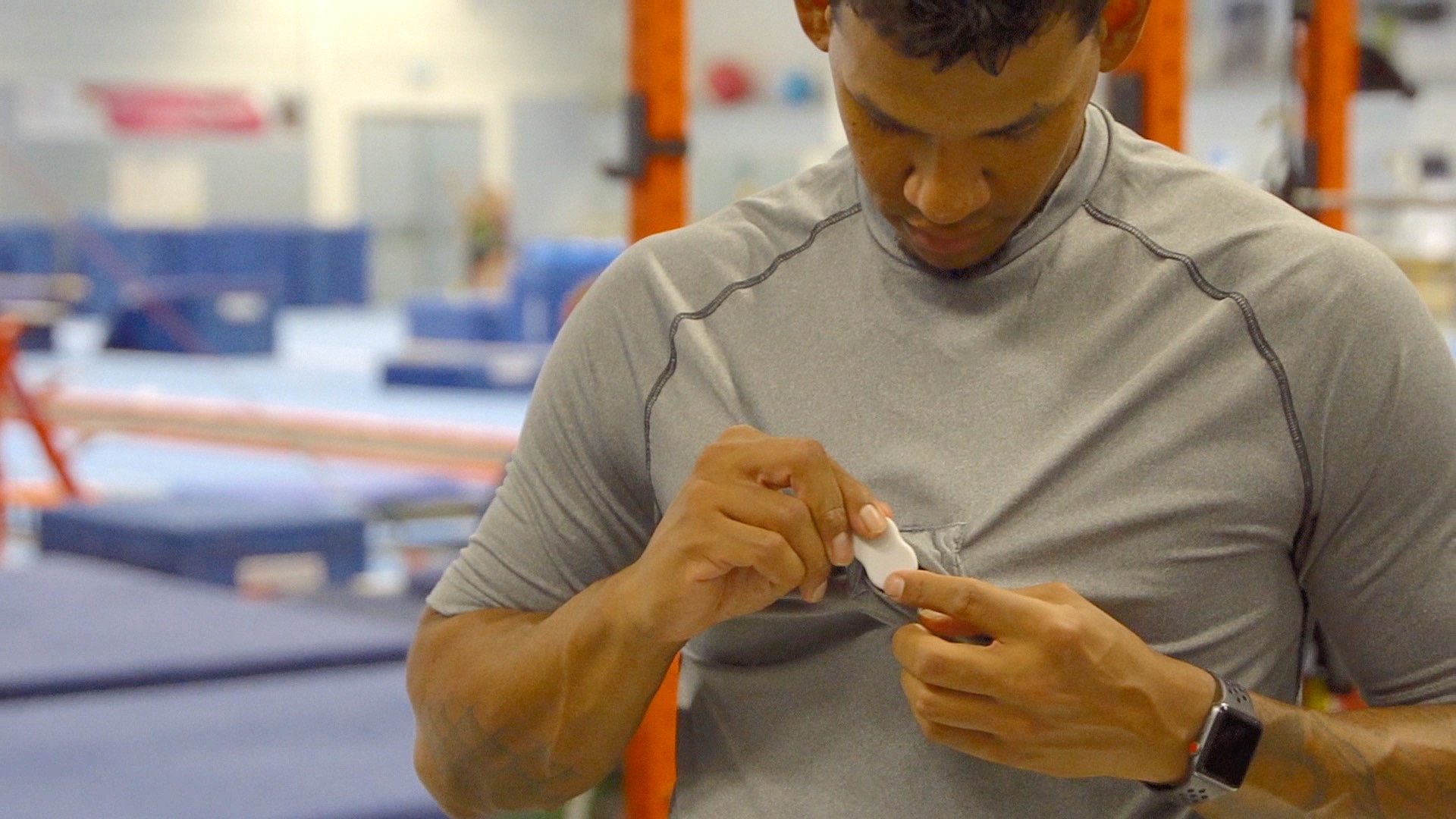 CLOTHING
The PITCHPERFECT body-armor clothing is designed to ensure comfortable and reliable data collection. The sensors can be dettached so you can safely wash the clothes.
For optimal use of PITCHPERFECT make sure you select the right fit of clothes when you purchase the product!